Prickly pear cactus is probably the most common cactus I can see here in Southern California.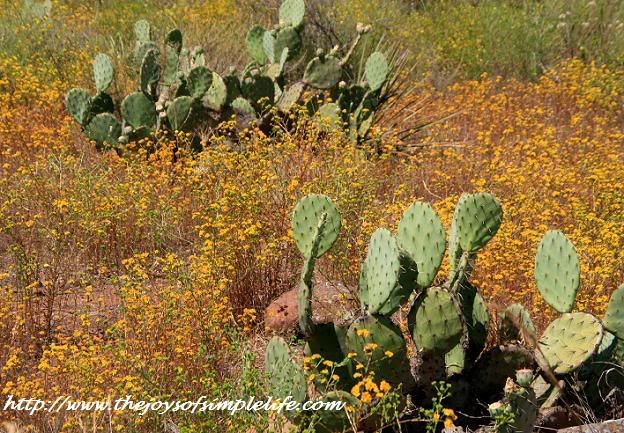 Prickly Pear Cactus Among Yellow Wildflowers, Lake Hodges
From the coastal trails, to the inland hills and to the mountains, they are just everywhere. Bathing under the warmth of the sun, or coated with snow,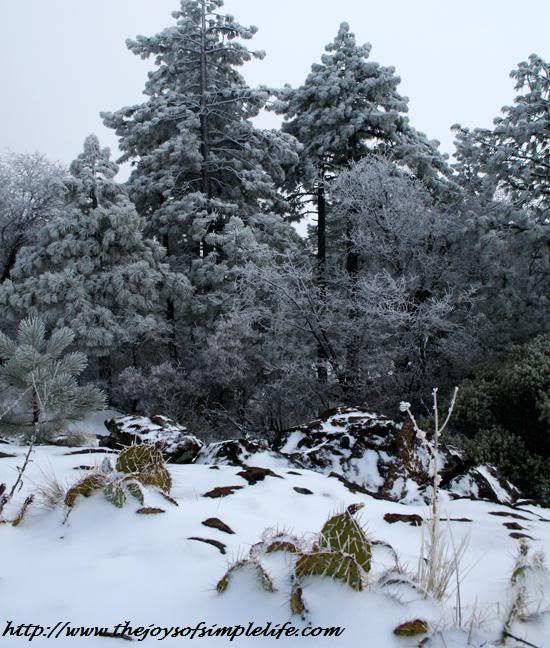 Prickly Pear Cactus in Snow, Mt Laguna
prickly pears have established their presence. Because they are almost everywhere here, some people may refer to them as "weed". Maybe a weed for some, but food for others, especially for these busy bees.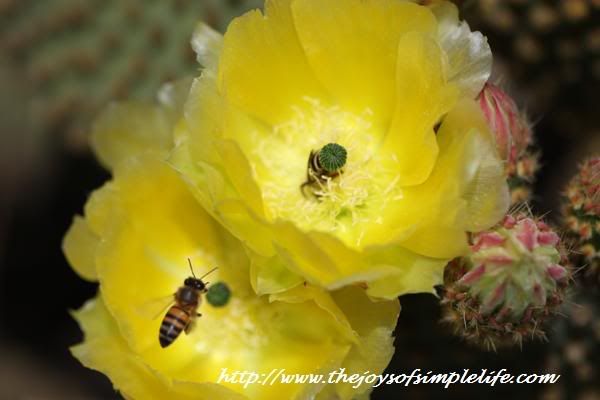 Busy Bees on Prickly Pear Flower
Notice how the bee in the top flower buried himself deeply, so busy enjoying the sweet nectar of the prickly pear. And here is one bee diving into the flower,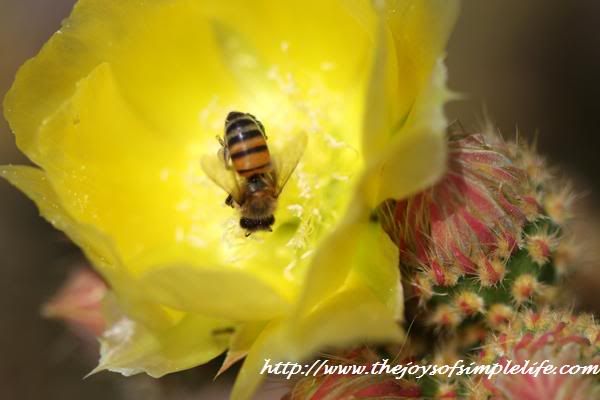 Diving Bee
so busy collecting pollens. Notice the happy face in this bee, probably so filled with nectar already :) .
Happy Bee
I cropped the above picture of the happy bee to be able to show the face more clearly :)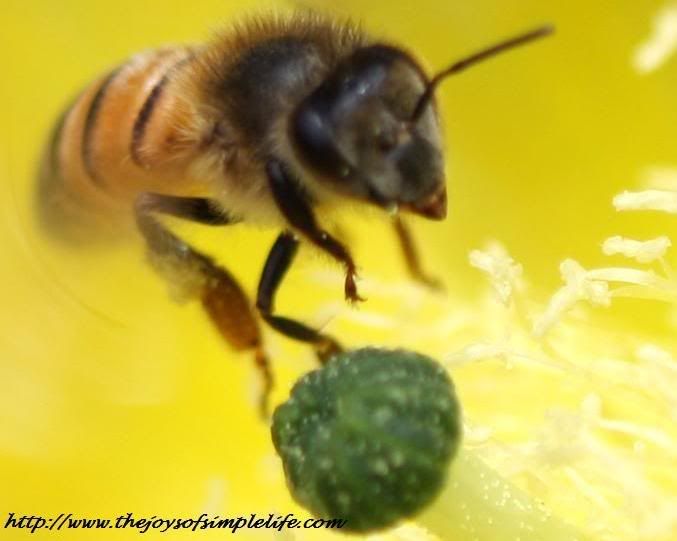 Cropped Picture of Happy Bee
Well, I do understand the busyness of the bees, for the taste of the pollen may really be something for them to dive for, plus the beauty of the prickly pear cactus flower, for me is such a sight to behold.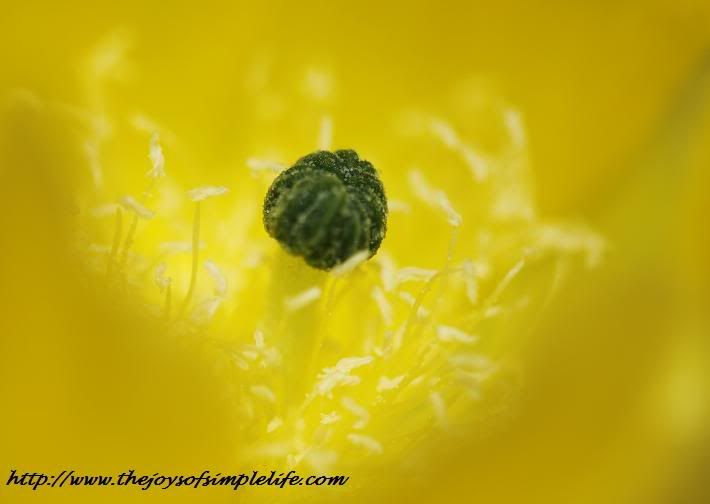 Busy Bees' Heaven, Prickly Pear Cactus Blossom