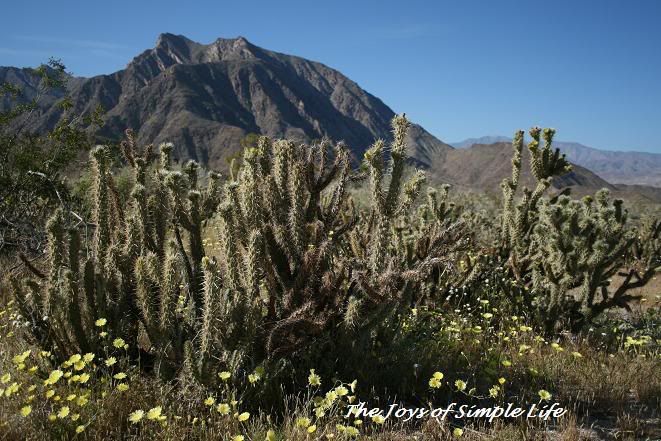 Anza Borrego Desert State Park, San Diego County, CA
The hike:
     from the visitor center: 5.5 miles round trip, 600 ft elevation gain (no fee to park at visitor center)
     from Borrego Palm Campgrond: 3 miles round trip, 600 ft elevation gain ( there is $8.00 day use fee to enter campground )
This is the most popular trail probably in Anza Borrego Desert State Park, and is also good for beginners because the ascent is very gradual, and the trail is well maintained. Though some parts of the trail would require some boulder hopping, because of the big rocks that litter the ground. Most parts of the trails are rocky, but very manageable.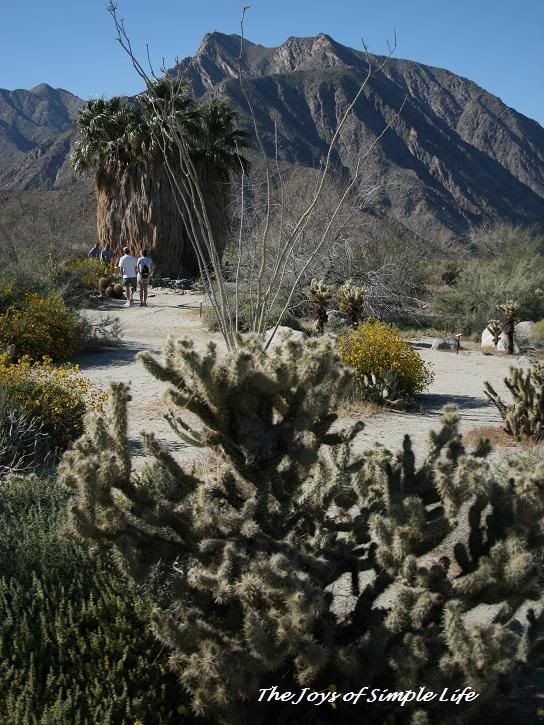 Desert Nature Trail, Visitor Center
The peak visitation to this park is during winter and spring when the temperature is cooler. In the summer, because of the intense desert heat, the trail is more isolated. Though at other times of the year, the hike here can be drab for some, because there is nothing but sun-blasted vegetation. But during spring, March and April, this park can turn into a rainbow of colors.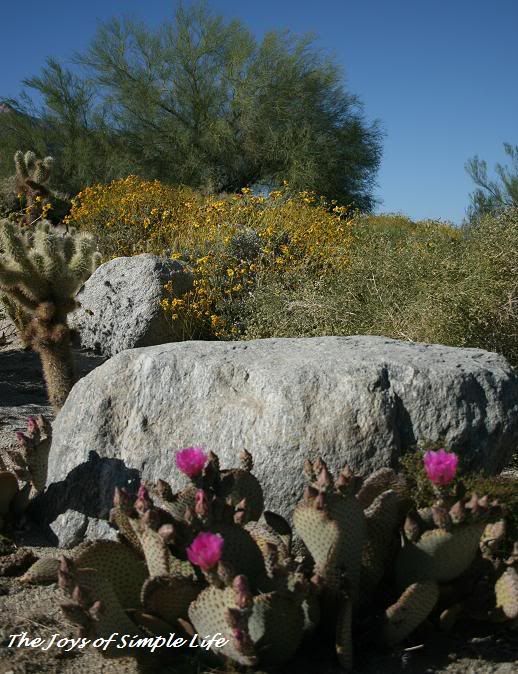 Blooming Beavertail and Brittlebush