Bryce Canyon National Park Amphitheater
Utah rocks rock!!! The hoodoos around Utah will rock you with their spells. Hoodoos, which means to cast a spell, are pillars of rock left by erosion. The fantastic shapes of these rocks are accurately known to cast a spell on every visitor.They cast a spell on me, they kept on haunting me, as much as they haunt other visitors probably. They haunt me to come back, to look often at their pictures, to dream about them, and now, here I am, trying to undo that spell by writing about them. Let me share to you one of my favorite locations in Utah to experience magical hoodos, Bryce Canyon National Park. 
Bryce Canyon National Park is one of the 7 National Parks of the Southwest's Grand Circle. Its amazing beauty is the result of the destructive forces of water and ice carving away the weak limestone of the eastern edge of the Paunsaugunt Plateau. The result of this water, ice and gravity erosion brought about red rock spires and horshoe-shaped amphitheaters of hoodoos, which Bryce Canyon is known for.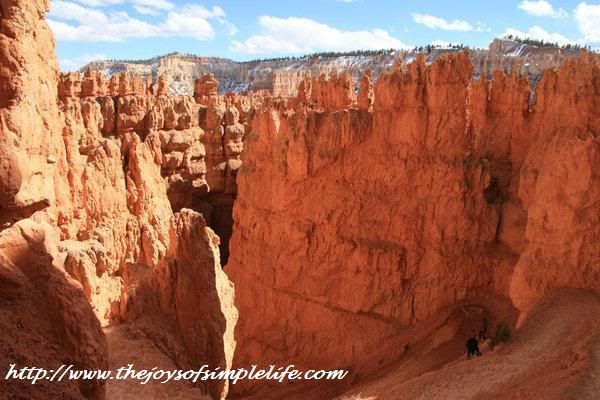 Navajo Loop Trail, Bryce Canyon National Park