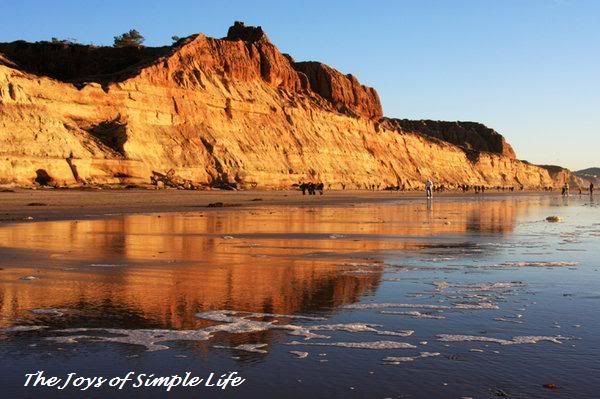 Torrey Pines State Reserve from the shore
I was walking on the beach with my husband's niece towards flat rock, her favorite spot to spend time in San Diego to watch for tiny sea creatures at the tidepool. Usually, after flat rock, we would hike up the bluffs. While she was enjoying the tidepool, I casually asked her, "would you want to hike up the bluffs?" She looked up, then, looked far at the blue ocean, and said, "NO! I feel like I have done enough hiking, I hiked Grand Canyon, hiked Angels Landing, hiked Bumpass Hell in Lassen Volcanic, I feel like, why hike Torrey Pines when there is more to it that Grand Canyon, Angels Landing and Bumpass Hell do not have?"
What did she mean by what does Torrey Pines have that the other parks she hiked do not have? These: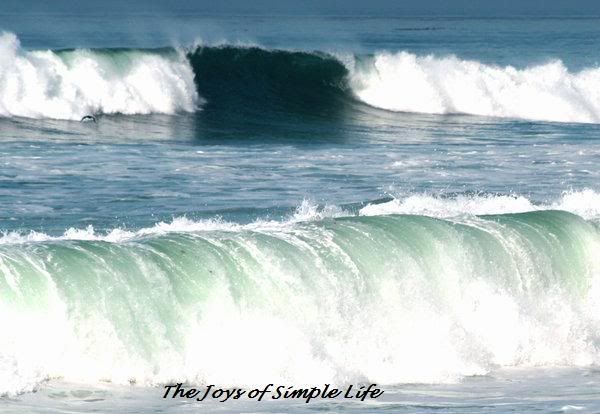 Waves
and then, more waves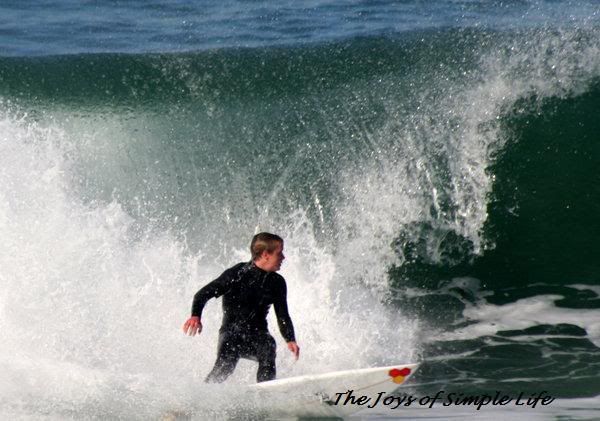 and more waves
Riding waves seem to be more fun, so, she got the time of her life riding the waves, forgetting about what is above Torrey Pines which according to her can not compare with Grand Canyon, Angels Landing, and Bumpass Hell. My husband agrees, I neither agreed nor disagreed, just told them each place is unique and they have their own unique beauty. Torrey Pines may be nothing compared to the grandness of Grand Canyon, compared to the thrill and excitement in Angels Landing and Bumpass Hell, but to me, it still has its own allure that calls me always to go up the top of the bluffs. What is at the top? Just seeing and hearing the splashing waves from the top of the cliff, it is different from gazing below.
Torrey Pines from the top of the Bluffs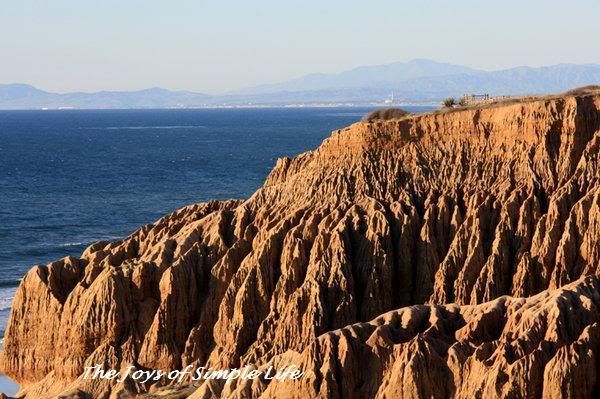 Desert Formation Right Next to the Ocean
Badlands By the Sea
Which one is more fun? Hiking to the top of the bluffs or riding the waves? Are you one of those who on seeing the wave forgets about hiking and just simply say "hiking no more....waves, here I come!"?

I love both, I can't say "hiking no more", even if it is at Torrey Pines!