Every Monday, I am fascinated to see Diane's photographs of various cacti in her Sabino Canyon blog. I had been wanting to join since I really adore these plants that teach us survival amidst the extremes. However, I was always distracted by other things. For my first Cactus Monday post, I won't go anywhere, but just stay here right at home.
I was not really a cactus lover before, especially that in the Philippines, I was a proud collector of orchids. I saw cactus as dangerous and thorny creatures then. However, when I moved here in San Diego and visited for the first time The Desert Garden in Balboa Park, I had a complete turn around about cacti. Suddenly, I saw their interesting and magical forms, some of them twisted and spooky, yet so uniquely and hauntingly beautiful. Seeing their flowers made me realized they may be the most uniquely beautiful flowers I have ever seen. When I left the park, I was so inspired that all my thoughts were to make a little desert garden at home as well.
To accomplish my project ( that was 3.5 years ago), I bought a lot of different kind of cactus. However, the medium sized ones were expensive costing from $45 to $67 a pot. I was thinking if I will buy several of them, it will cost me several hundreds already. What I did, I bought the tiny ones which cost from $3 - $8, depending on their size and variety I guess. I pulled the ground cover in our little side yard, and started digging the soil, mulched it, and planted my little cacti. I cover the soil with rocks which we also manually picked from the ocean's shore. I thought of buying rocks at Home Depot, but the cost was $10+ a bag, I would need probably more than 20 bags, so I decided to save further by just simply enjoying picking rocks at the beach each time we boogie board :) . Me and my husband were like little kids with little pails and picking up rocks. The more beautiful rocks I saved for indoor pot arrangement. Here is an example of the result of our labor of love.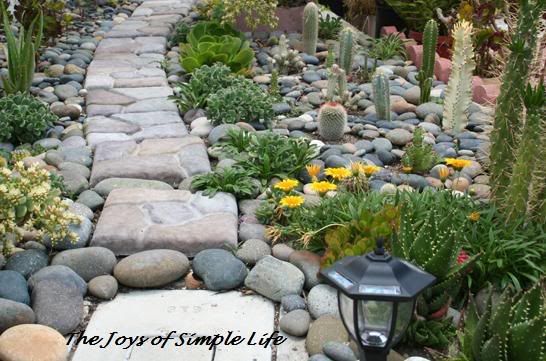 Little Desert Garden ( 3.5 years ago)
I left some of the blooming African daisies so that this little garden would look a little bit alive. I combined cacti with other succulents and drought resistant plants so that I do not have to worry about watering plants often.
A few months later, this was how my little desert garden looked like.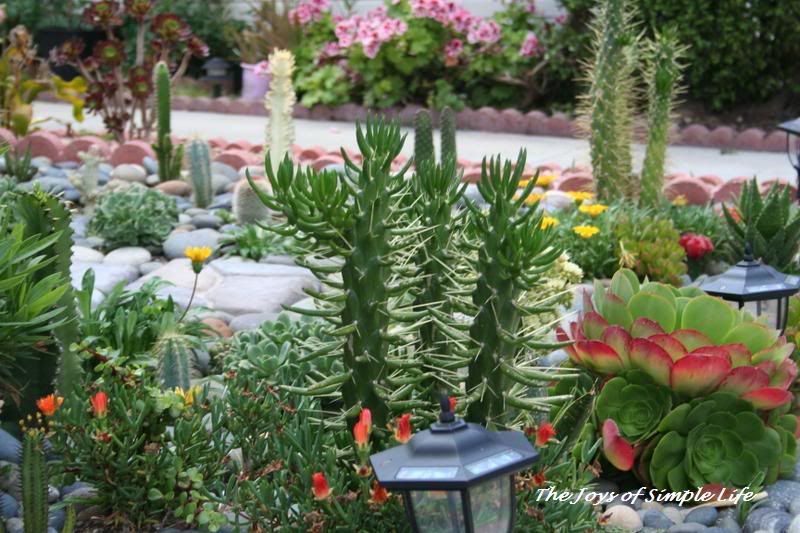 Little Desert Garden A Few Months Later
Now, 3.5 years later, the little cacti in my little desert garden has grown :)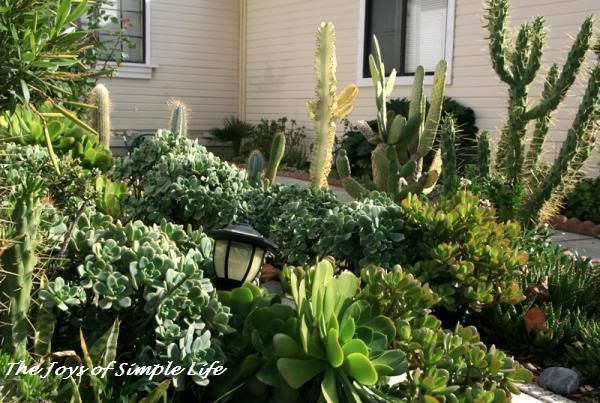 Little Desert Garden 3.5 years Later
Notice how the aenium multiplied so quick, I had to cut them often and replant at the back and in pots.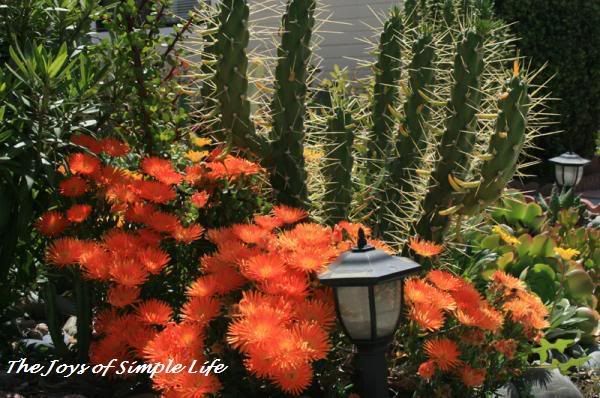 Little Desert Garden 3.5 years Later
Oh, and there is one which is almost as tall as I am now :) But this one I did not buy little, in fact, this may be the most expensive one I bought at about $20. But its size then was not even 1/5 of what it is now. If you notice it in the above picture ( a few months later), it was just a little bit taller than the flower of African Daisy.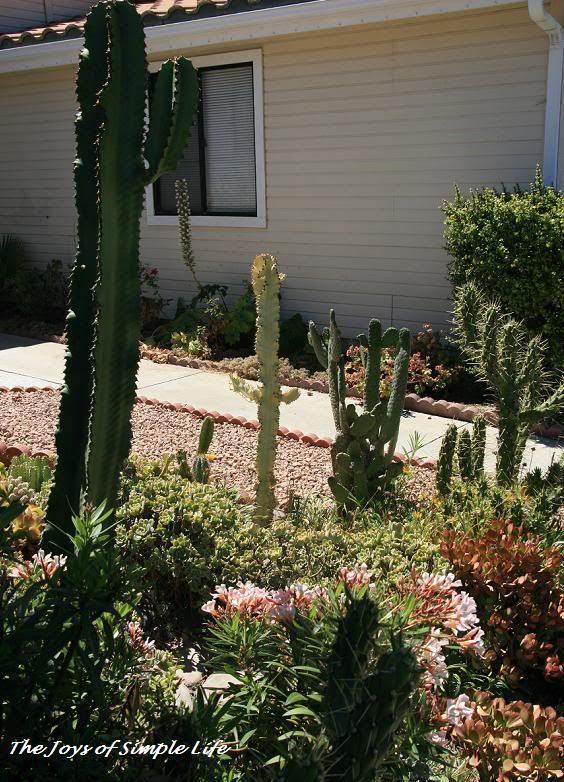 Little Desert Garden 3.5 years Later
In fact, I have several potted cactus now which all came from those little and medium sized ones I bought before.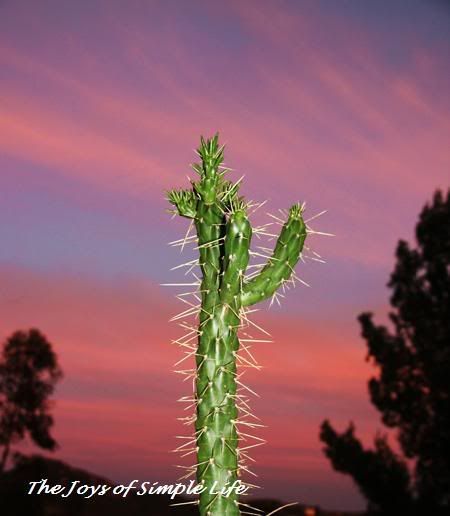 One of My Potted Cacti
I love cactus, they are easy to grow and very low maintenance. Well, they may have thorns, but I have learned how to lovingly handle them and not get hurt. Now, knowing how much these cactus sell at the nurseries, and how much I have made them multiply, I can say, I am cactus rich :) One of the joys of simple life is to see what you planted grow beautifully and multiply.
Happy Cactus Monday everyone. For more of Cactus Monday posts, please visit Teri's Painted Daisies.