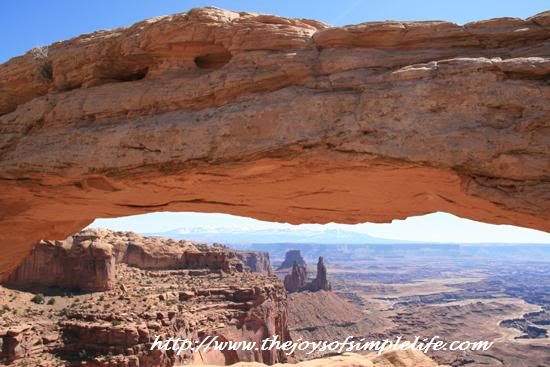 Mesa Arch, Islands in the Sky District, Canyonlands National Park, Utah
Canyonlands National Park is another amazing National Park in the Grand Circle of the America's Southwest. It pretty much looks like an ancient desert ruin, but a marvelously landscaped ruins. The park preserves an awe-inspiring landscape as a result of river erosion by the Colorado River and its tributaries. The rivers divide the park into 4 districts: The Island in the Sky, the Needles, the Maze, and the rivers themselves.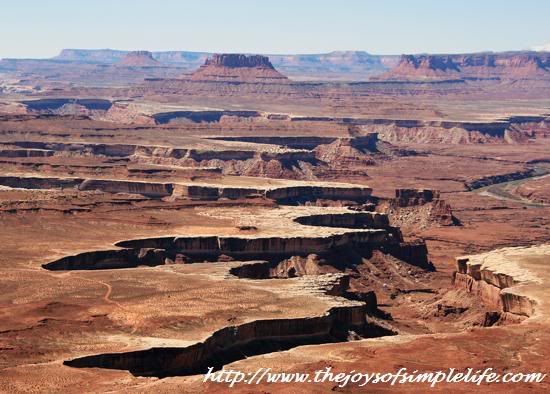 Island in the Sky District
In Island in the Sky, there are several short trails that already rewards with an amazing view. One of these short trails is the Mesa Arch.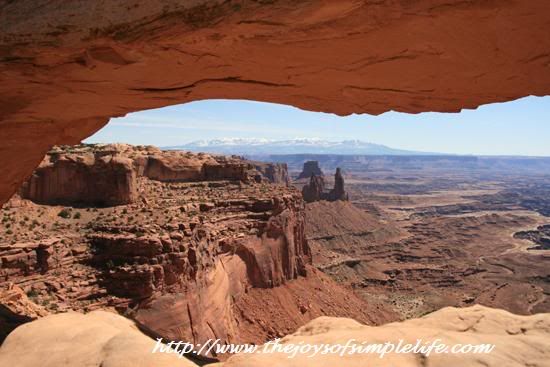 Mesa Arch
Looking from the window of the arch seemed like viewing another planet, or the sculpting of the Earth. Mesa Arch is just a very short walk from the trail head. The hike to the arch is only about 0.5 mile round trip, passing through low level desert shrubs and pines.
Us @ Mesa Arch
In just a short walk, the view of Mesa Arch which is perched right on the edge of the cliff will greet you. I don't think my pictures can speak for what I felt when I was standing there in awe of the landscape in front me. The grandness is just beyond my camera to capture. It is a sight that seems to be unbelievable, yet so real. It is like looking at Earth's geological history. I will leave you here with a few more pictures from Mesa Arch.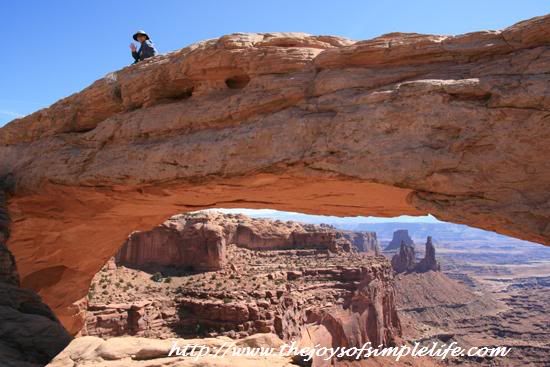 On top of Mesa Arch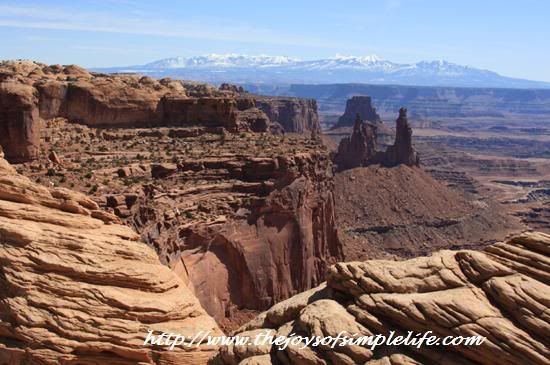 PS.....This is a scheduled post, at the date this post is published, we are in Crater Lake National Park, Oregon. Hopefully, the weather will cooperate with our trip and we'll go home with more nature pictures to share.
Thanks for visiting......Betchai