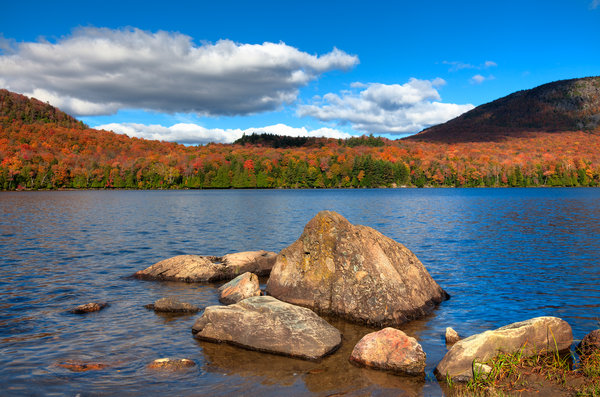 Lac Stukeley, Quebec, Canada
photo by http://www.rgbstock.com/bigphoto/nB8WaLs/Lac+Stukely+-+HDR
Quebec is not only one of the most beautiful cities in Canada, it also has one of Canada's most beautiful nature escapes. Outdoor adventures abound in Quebec, from mountain biking, to mountain climbing, hiking, fishing, white water rafting, canoeing, and more. Quebecers are beneficiaries of abundant wildlife, thus sports fishing and sports hunting are also popular outdoor relaxation activities in the region.
Quebec outdoors, such as the forests, lakes and rivers are a wonderful playground for sport hunters. Quebec hunting outfitter does not only offer gears for the adventurers in a quebec hunting trips, but also offers hunting and fishing enthusiasts lodging, equipment, guides and most of all, locations for the most wonderful hunting experience.
Quebec has 10 National Parks where the awe inspiring landscapes are sure to blow minds away. Each National Park in Quebec is unique. They showcase Quebec's multi-faceted geography. Attractions include the sea, Saguenay Fjord, highest mountains, and wildlife of all kinds. Talking about wildlife, aside from the 10 National Parks, Quebec has 5 wildlife preserves. A vacation in Quebec is a vacation of a lifetime for those who prefers a nature wonderland. Quebec outdoors offer lots of activities and breathtaking scenery where anyone could get a fill of nature here.