"I only went out for a walk, and finally concluded to stay out till sundown, for going out, I found, was really going in." - John Muir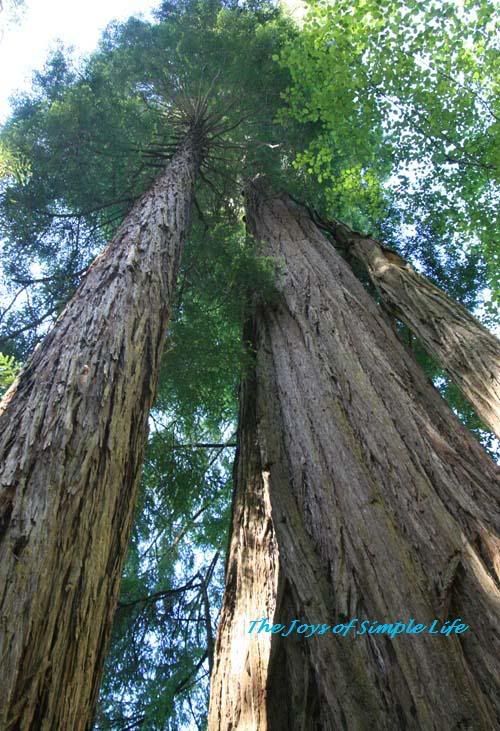 Coast Redwoods, Redwood National Park, CA
( preservation of these majestic tall trees, Earth's tallest, was advocated by John Muir )
One of the naturalists and preservationists I admire is John Muir. He was an advocate of wilderness preservation in the United States, such as the Sierra Nevada mountains, the giant sequoias and the coast redwoods. Sometimes, I do wonder, if legends such as him, are born or made?
Coincidentally, to help me find out the answer to the question: "Are legends born, or made?", Heineken®, as part of its latest global campaign 'Voyage', is undertaking its most daring experiment yet. It is testing what men are truly made of when taken out of their daily lives and dropped into the great unknown. Could you imagine this situation?.... You are a highly social character, out-going and confident.
Then, you get chosen to go on a legendary adventure – something you have never done before - a new experience that will test your resourcefulness. What will you do if the adventure will bring you to the freezing wilderness of Alaska?
All of a sudden, you find yourself alone on a glacier, with nothing but a giant life-ring, a tuxedo and a plane ticket to get you home? Where the airport is..... hundreds of miles away?
Now, the question is, will you make it home? How?
Exciting? Or Scary?
This is 'Voyage'. It is a new campaign from premium beer brand Heineken® that takes different men from across the world and drops them in remote global locations with nothing but the most basic of supplies and directions. The result is 'Dropped' - a series of episodic adventures following the intrepid explorers on their legendary travel experience.
'Voyage' is the fifth instalment of the Heineken 'Legends' platform. The integrated campaign will live on a variety of platforms across broadcast, digital and mobile. They are designed to allow consumers to have a truly immersive experience via the
Heineken® Dropped YouTube channel
. In that channel, viewers will be able to follow each 'Dropped' voyage, access documentary-style conten. They will also be able to contribute their own video entries to the 'casting couch' - with the ultimate chance of partaking in their own legendary travel adventure.
What is your greatest fear? Somehow, my greatest fear is the rapids, though I did white water rafting before, but I was with a group. I could not imagine myself riding the rapids by myself. But what if I would be "dropped" in a place that would challenge me to manage this fear? Would I be brave it? I somehow am excited to brave it!
Now, "Voyage" is about that. Every "dropped" travel adventure will be tailored towards the character of its main protagonist - forcing them to discover their own limits and conquer their fears. As the Dropped episodes unfold, so the social experiment will come to life, with viewers of each voyage able to follow how each traveler fares through a series of diary entries and journey updates. It's like having an adventure with "Dropped travelers".
The dropped travelers' final destination? Home. How will they make it? If it were you, how will you make it?
The answer lies within each adventurer – the outcome of each Dropped encounter is completely unscripted. The participants' desire to overcome the challenges is the only measurement of their success.
And as they overcome their challenges, they fly high!
For all we know,
"legends aren't made, they're Dropped"
!
Do you want to be "Dropped?" Ahhhh, somehow, I wish I will be one of the chosen adventurers too! Isn't it exciting to think of being dropped to an unknown territory, where you will work on your fears, and in the process, you fly high?