Mt. St. Helens National Volcanic Monument, WA, USA
Mt. St. Helens is an active stratovolcano, most notoriously known for its catastrophic eruption on May 18, 1980. A stratovolcano is a composite volcano built up by many layers of of hardened lava, pumice, and volcanic ash. Mt. St. Heles eruption was the deadliest and most catastrophic volcanic event in US History. Mt. St. Helens is geologically young but is considered the most active compared with the other major Cascade Volcanoes. This young and active volcano is 45 miles West of another major volcano in the Cascade Region, Mt. Adams.
Mt. Adams Rising High Above the Clouds, WA
Mt. St. Helens and Mt. Adams are considered to be brother-sister volcanoes, and they are approximately 50 miles from the tallest volcano in the Cascade Range, Mt. Rainier.
Mt. Rainier, WA
Mt. Hood, another major volcanic mountain the Cascades is 60 miles Southeast of Mt. St. Helens.
Mt. Hood, OR
The Cascades are part of the Pacific Ring of Fire in western North America, they are ring of volcanoes and associated mountains around the Pacific Ocean. Two most recent eruptions from the Cascades were Lassen Peak in 1914 to 1921 and a major eruption of Mt. St. Helens in 1980.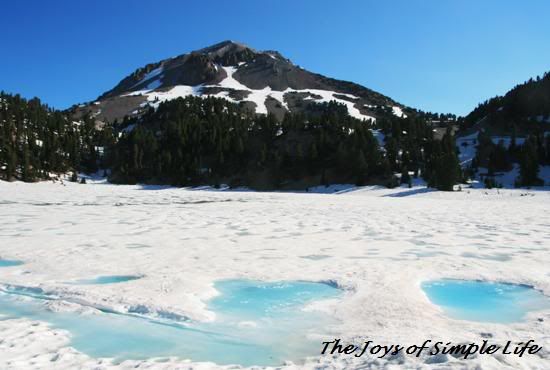 Lake Helen and Lassen Peak, Lassen Volcanic National Park, CA
Lassen Peak is the largest plug dome volcano in the world, and is the southernmost volcano in the Cascade Range.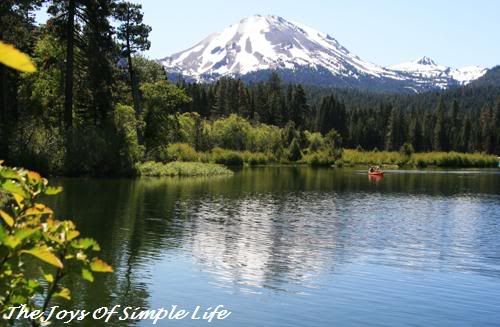 Manzanita Lake and Lassen Peak, CA
Plug dome volcanoes are roughly circular mound-shaped protrusion that resulted from the slow extrusion of viscous lava from a volcano. The world's largest volcanoes include Mauna Loa and Mauna Kea in Hawaii, and Mt. Teide on Tenerife, in the Canary Islands. Both Mauna Loa and Mauna Kea are active shield volcanoes. A shield volcano is a type of volcano usually built almost entirely of fluid lava flows. Mt. Teide in Tenerife, is another stratovolcano like Mt. St. Helens.
Mt. Teide and its surroundings comprise the Teide National Park, a World Heritage site. Mt. Teide is the largest National Park in Spain, one of 12 treasures of Spain and a must see of the Canary Islands. Teide National Park in Tenerife is the most visited National Park in Spain and one of the most visited National Parks in the world. Tenerife's holiday traffic handles more than 7 million passengers per year, mostly from nearby European countries. UK for example, is just a mere 4.5 hour flight from Tenerife. What makes Tenerife popular to most tourists especially from UK is that it is famous for its year round of sunshine, fabulous beaches and its mountainous landscape from its volcanic past offers exciting adventure and thrill for nature wanderers.
The similarity between environmental conditions and geology of Teide National Park and the planet Mars turned the place as a reference point for studies related to planet Mars. One of the famous activities to do in Tenerife by night is sky watching at Teide Observatory, one of the first major international observatories, attracting telescopes from different countries around the world. Despite the many man-made attractions and resorts in Tenerife, its best sightseeing still comes from its natural scenery and wonders. The volcanic mountains for examples, reminds us of the subducting plates, where oceanic plates pushes under continental plates. If not for these powerful forces that continually change and shape our planet Earth, we may not be able to experience such majestic artistry.